The Chrysler 300: American Made Luxury
For years Chrysler was one brand that continually exemplified affordability and luxury from an American company. When many American companies became more focused on generic designs and features that didn't set their models apart, Chrysler was striving to bring their shoppers a level of fit and finish that was not found in the American market. This goal has continued to drive the brand and the Chrysler 300 is a glowing example of this with its advanced and comfortable interior and huge feature list.
The Chrysler 300 is the full size sedan option from Chrysler that brings comfort and amenities to more people throughout the market. This sedan benefits from an imposing design that stands out from other cars on the road with use of LED lighting and distinct body line.
Where this full size sedan really stands out is its interior. Being that this is a Chrysler the interior is designed and outfitted with comfort and luxury in mind. Every model comes with standard leather seating, heated front seats, and power seating to allow for maximum comfort. In higher trim levels drivers can have ventilated front seats, a selection of Nappa leather seating, wood grain trims!
With the Chrysler 300 there is a huge array of technology features that will make driving more enjoyable and safer for everyone. Inside drivers will find safety technology like blind-spot monitoring, lane keep assist, adaptive cruise control, and full speed forward collision assist among a huge selection of other features. Additionally there is the UConnect Infotainment System that will bring your music, phone, and navigation right to a convenient place while you drive.
Marion Chrysler Dodger Jeep RAM will Help Drivers in Marion, Asheville, Morganton, and Lenoir NC, Find a Full Size Sedan that Makes Driving Comfortable
If you are looking for a full size sedan that is both luxurious and comfortable then come on over to Marion Chrysler Dodge Jeep RAM in Marion, NC, where our staff will work with you to find the perfect full size sedan to fit your lifestyle and budget!
Enjoy Long Trips More with the Chrysler 300
Chrysler has long been one of the biggest innovators when it comes to implementing comfort into their cars. Many brands shoot to retain both affordability and comfort for their models, but not all brands are equal. Chrysler is able to bring a level of luxury that was otherwise unseen in this market and with the Chrysler 300 drivers can enjoy luxury in a whole new way.
The Chrysler 300 is a comfortable, well-performing, and luxurious sedan that is more affordable than its German counterparts and gives drivers the feeling that this car cost a lot more than it actually did. Much of this refinement comes from inside with the huge selection of soft leathers, wood trims, and attention to detail.
What helps to make this sedan special is the fact that Chrysler offers these models with a huge selection of safety technology to help make the Chrysler 300 stand out in a segment where many cars blend together. You will be happy to know that this sedan can come loaded with blind-spot monitoring, lane keep assist, adaptive cruise control, and full speed forward collision assist among others. This helps to keep you safe and sound in more driving situations.
The Chrysler 300 is a refined, complete and well-rounded sedan that is ready to find itself parked in your driveway. Come on over to Marion Chrysler Dodge Jeep RAM in Marion, NC, and our staff would be more than happy to help you find a new Chrysler 300 perfect for you.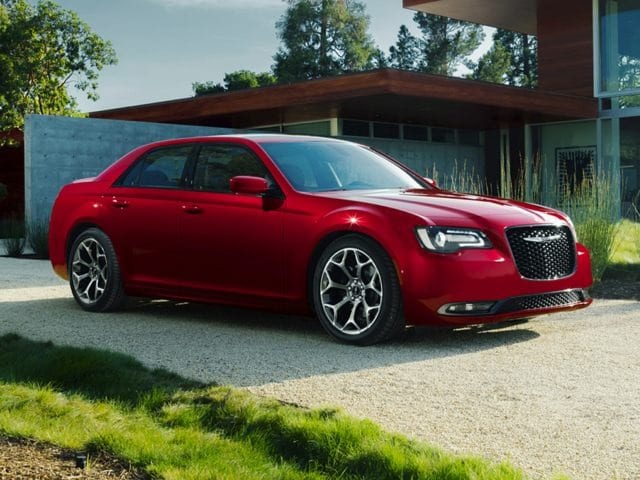 Hours
Monday

08:30AM - 05:00PM

Tuesday

08:30AM - 06:00PM

Wednesday

08:30AM - 06:00PM

Thursday

08:30AM - 06:00PM

Friday

08:30AM - 06:00PM

Saturday

08:30AM - 05:00PM

Sunday

Closed